Published on 2022-03-21 14:39:21
Shipping and packaging of our products
Bottles are inherently strong and fragile. Solid because glass, as long as it is not shocked, is robust and ideal (neutral) for the conservation of drinks such as wine and mead. Fragile because during transport (not always carried out with care by the carriers), it can break under the effect of a brutal shock.

For a long time, we have used polystyrene cushioning particles, which are qualified as recyclable by the manufacturers. These particles are made from a petroleum derivative. So ecologically it's not really ideal.

We have tried corn starch cushioning particles which are much more recyclable and from healthier sources. Unfortunately, apart from the higher cost, they proved to be much less effective and there were some unfortunate breakages.

We finally found a safe, ecological and economical solution. We use cardboard boxes from retailers close to us (less than a kilometre away!).

These retailers receive many products in parcels. They have a lot of used cardboard boxes that they used to dispose of at the waste disposal centre!

We now collect these boxes for our packaging. We add a little paper when necessary.

The result is that 90% of the packaging is made from recycled raw materials (this is not even a question of recycling because the cardboard is used as it is!). Only the outer carton is new (and even then, sometimes we get cartons that once the shipping label is removed are almost new!) and the adhesive tape is new.

This gives a less "professional" look to the packaging than the "big" e-commerce ones, but perfectly adapted to the needs!

We also do not use the specific (extremely expensive) cartons for 1, 3, 6 and 12 bottles.


6-bottle box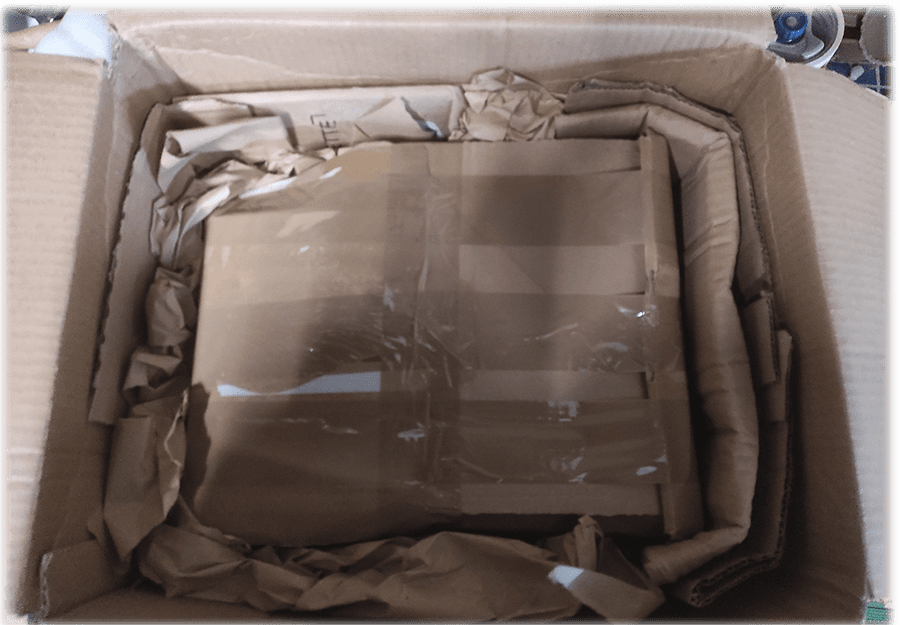 Box 3 bottles