Mead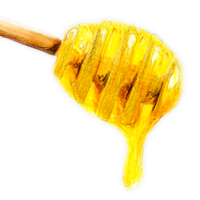 Discover mead, one of the oldest known alcoholic drinks.

Dry, semi-dry or mellow: there is something for everyone!

Sometimes related to the Chouchen of Brittany, mead differs in several ways.
| Product | Ingrédients | Fermentation achieved by |
| --- | --- | --- |
| Mead | water and honey | honey yeast and wine or beer yeast |
| Chouchen | water, apple juice and honey | lapple yeast |
Our Clos des sentinelles meads are made from honey from 320 colonies located in Languedoc Roussillon in selected areas: forest, garrigue, mountain and coastline outside the areas reserved for crops.
They are blended after harvesting at the "Clos des Sentinelles" estate in collaboration with oenologists and agricultural engineers. Each stage of the process (fermentation, stabilisation, maturation and clarification) is controlled by analysis to produce a wide range of quality oenological meads.
More festive and in a different style, discover also our sparkling meads!  Fresh and light in alcohol, flavoured thanks to the use of specific honey, they keep their original taste and are perfect for a festive aperitif! Choose sparkling mead with lavender honey, lime blossom honey or lychee blossom honey.

Do you like sweet mead? You will appreciate our soft raspberry mead with a sweet and delicate raspberry taste on a classic mead base!
Finally, you will discover with pleasure the Hidromiels of Bodegas Valhalla, a Spanish meadery that brings this historical beverage up to date.
Historically, mead is the first alcoholic drink made by man. Evidence of it can be found 10,000 years before Christ in the Neolithic period. Wine made from grapes was discovered 7 thousand years later!

The golden age of mead corresponds to that of the Ancient Greek civilisation. It was the drink of the Olympian gods.