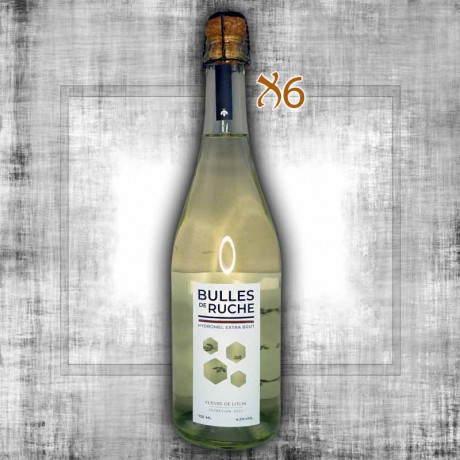  
Batch of 6 Fleurs de Litchi extra brut sparkling meads 75cl 4.5% Vol
En quelques mots
Introduce Fleurs de Litchi extra brut Bulle de Ruche sparkling mead to your sparkling wine tastings!
For your wine tastings, receptions, parties and jars, try sparkling meads and add an original dimension with bottles of Bulle de Ruche Sparkling Mead.
These delicate bubbles will add a unique taste experience to your tasting. The harmonious combination of honey and fine bubbles creates a unique mouthfeel, ideal for exploring new taste horizons.
Let yourself be seduced by the elegance and softness of sparkling mead, while discovering the nuances of other sparkling wines. Add a touch of originality to your tastings and surprise your guests' palates.
batch-of-6-fleurs-de-litchi-extra-brut-sparkling-meads-75cl-45-vol