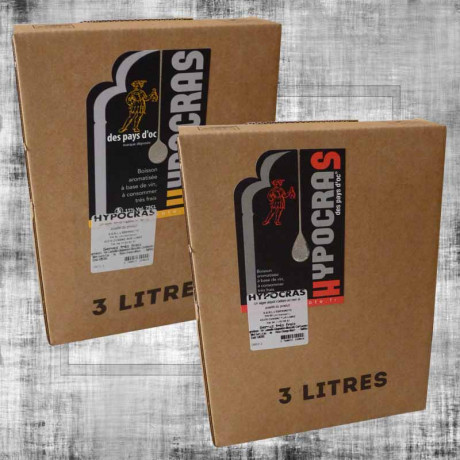  
Vin d'honneur Medieval Hypocras white and red 34 glasses
En quelques mots
Would you like to organise a medieval-themed vin d'honneur for your wedding?
This pack of 2 x 3l white and red BIBs will fill just over 30 glasses (18cl per glass).
Surprise your guests with a tasting of medieval wines!
You can also offer sparkling meads for a vin d'honneur with bubbles, but always with a medieval theme!