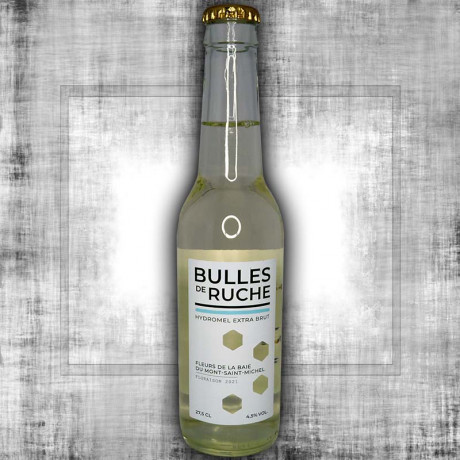  
Sparkling Spring mead Bulles de Ruche from the Mont Saint Michel Bay
En quelques mots
Cuvée Hydromel pétillant Bulles de Ruche Printemps de la baie du Mont Saint Michel is made from "all flowers" honey harvested at the beginning of the beekeeping season.
The all-flower honey used to make this sparkling mead comes mainly from clover, apple, rape and acacia flowers.
The result is an Extra-Brut mead that is similar in taste to the meads of our ancestors.
The floral aromas of spring honey appear at first taste and then give way, over the length, to aromas of hazelnut.
On the nose: honey and yeast aromas (toast, biscuit, brioche)
On the palate: honey aromas and a long finish of red fruits such as pomegranate
Aromatic intensity: pronounced