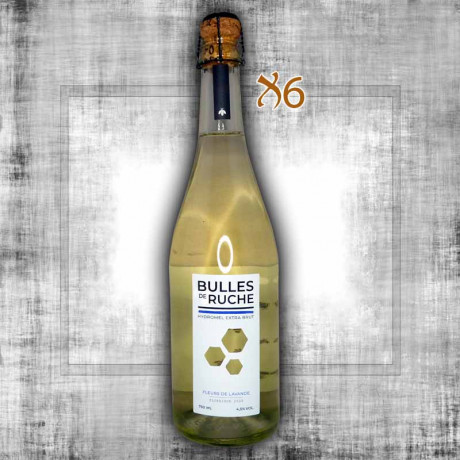  
Batch of 6 Lavender Flowers Extra Virgin Sparkling Meads 4,5% Vol
En quelques mots
Choose Fleurs Lavande extra brut Sparkling Hive Bubble Mead for your receptions!
For festive, sparkling wines of honour, choose originality by offering your guests bottles of Fleurs Lavande Extra Brut Sparkling Hive Wine.
Its delicate, elegant bubbles will delight even the most demanding palates. Offer a unique taste experience by introducing your guests to sparkling mead, a historic drink revisited with a modern twist. The sweet flavours of honey and fine bubbles dance on the tongue, adding a refined note to your festivities and making your wines of honour a memorable occasion.