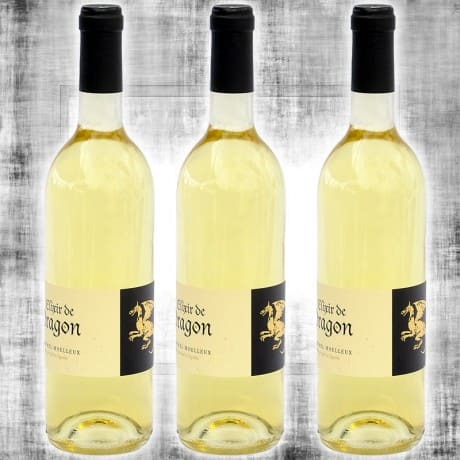  
Set of 3 sweet meads Elixir de Dragon 75cl
Tax included
(€16.84 litre)
En quelques mots
Sweet Mead Elixir Dragon in 75cl bottles.

Elixir de Dragon is made from a selection of the best honey with attention and in accordance with tradition.


Sweet Mead "Elixir de Dragon" should be tasted very fresh, pure or in cocktails as an aperitif or with foie gras , white meat and desserts : chocolate or fruit.
Reviews about this product

Show attestation
Trés bon et trés apprécié par les novices.

Très bon! Bouteilles très belles (le bouchon également ;)) Très bien emballé dans le colis. Mes amis et moi on aime beaucoup cet hydromel :D

Une saveur unique jamais rencontrée ailleurs ! Le goût est d'autant plus sublimé que le producteur a réussi à retranscrire le petit côté mythique, mythologique, magique de ...l'hydromel
Customers who bought this product also bought: