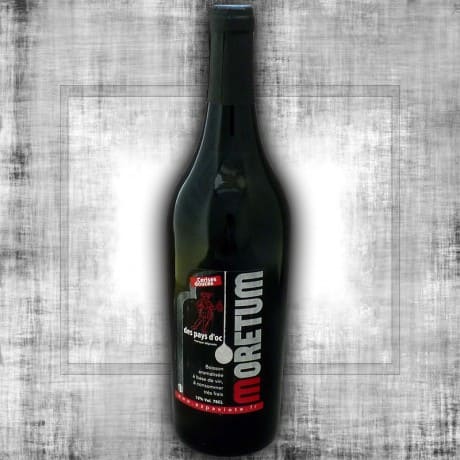  
Moretum - sweet cherry - 75cl
Tax included
(€14.66 litre)
En quelques mots
Moretum with sweet cherry is a unique and natural drink, pleasant to drink as an aperitif or dessert wine, always very fresh. Made with French wine, fruit, a little honey and spices, it can be drunk chilled on numerous occasions.
From the Latin "Mortarium" (mortar), Moretum dates back to antiquity. It was widespread from the 13th to the 14th century.

With the spread of spices in Europe, it will then be replaced by Hypocras.It was for a long time the favorite wine of the monks who consumed it on feast days, hence its other name "wine of the monks".

Moretum with sweet cherries Pays d'Oc is made from a selection of French wines from Occitanie and natural fruits. It is slightly honeyed with a hint of spice that reveals the scents of fresh fruit.
Data sheet
Volume

.75cl

Alcool

12% Vol

Composition

Vin, cerise douce, églantine (gratte-cul), sucre, miel.
Reviews about this product

Show attestation
Customers who bought this product also bought: