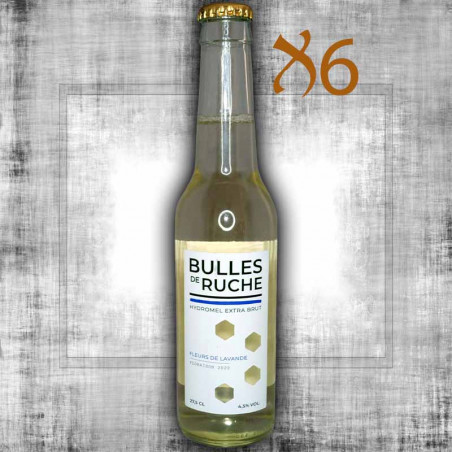  
Lot of 6 Fleur de bulle Lavande 27.5cl 4.5% Vol
En quelques mots
Enjoy Lavender Hive Sparkling Mead: a pleasure to savour on your own or as a couple! Treat yourself to a moment of refinement and relaxation with bottles of Bulle de Ruche Sparkling Mead.

Whether enjoyed solo or for two, these delicate bubbles add an extra dimension of pleasure to your experience.

Let yourself be enchanted by the subtle aromas of honey and the fine bubbles that gently caress your palate. Enjoy the sweetness of sparkling mead to create unforgettable memories, whether you're alone or in the company of someone special.