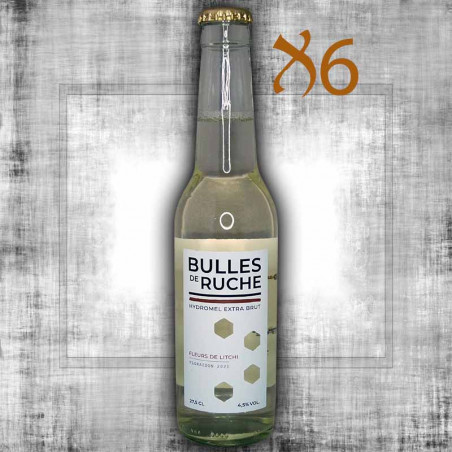  
Batch of 6 Litchi Bubble Flower 27.5cl 4.5% Vol
En quelques mots
Take your Hive Sparkling Mead bubbles on a picnic!
Add a sparkle of fun and pep to your outdoor picnics with bottles of Bulle de Ruche Sparkling Mead. Its practical single-bottle format makes it an ideal companion for your getaways. Let yourself be seduced by the delicate effervescence and sweet flavours of lychee flower-scented honey, while you enjoy the great outdoors with your friends or as a couple. These sparkling bubbles will add a touch of elegance and freshness to your moments in the great outdoors.
Combine with the other products in the Bulles de ruche range or Vahlalla meads in 33cl to offer your guests a choice of original, tasty meads.
Or simply to drink on your own without opening a 75cl bottle of Lychee Hive Bubbles!