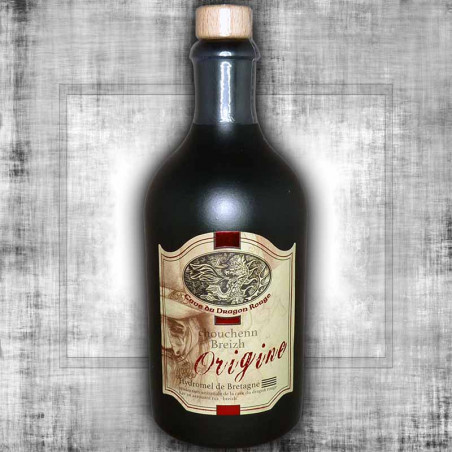  
En quelques mots
A real return to the roots of mead with this Chouchen Origine. This traditional mead from Brittany is based on an ancestral recipe.
Chouchen Origine is sweet with a strong taste of honey. It is similar to a great Chouchen. It will be appreciated by connoisseurs and neophytes alike. It could be compared to theImmoral sweet mead in its presentation in a 50cl luxury bottle. It is however different in taste. A little less sweet than Immoral and more typical.
It is the ideal gift with its presentation in a stoneware bottle!
Customers who bought this product also bought: