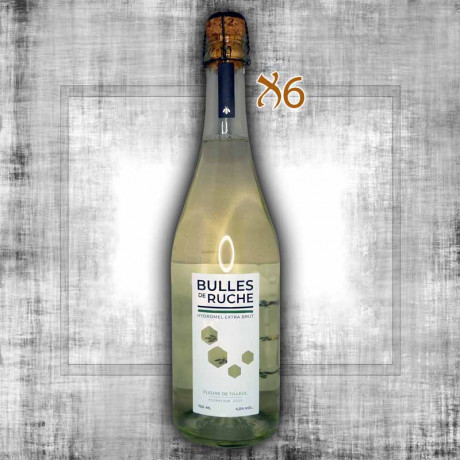  
Batch of 6 Fleurs de tilleul extra brut sparkling meads 75cl 4.5% Vol
En quelques mots
Lime blossom extra brut sparkling mead : the original touch for your birthday or farewell drinks!
Impress your guests with a bottle of Bulle de Ruche Sparkling Mead for a birthday or farewell party, or a vin d'honneur.
The delicate, refreshing bubbles of Linden Flowers offer a unique alternative to traditional sparkling wines.
Make your guests' eyes sparkle with this original drink, combining the sweetness of honey with fine bubbles. Whether you're toasting a new beginning or celebrating another year, these bottles of sparkling mead will add a touch of magic to your special occasions.