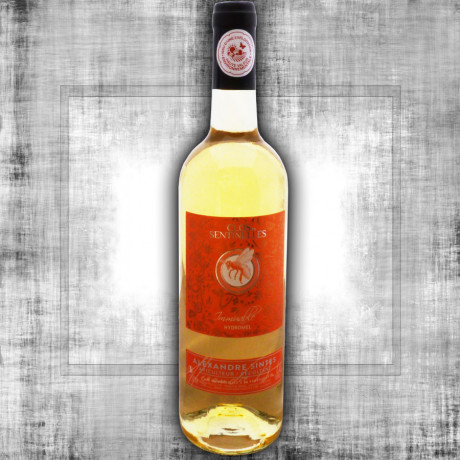  
Semi-dry mead "Immuable" 75cl
Tax included
(€26.53 litre)
En quelques mots
This mead has a pale color with green highlights. The nose is reminiscent of white fruit (white peach, pear), melon but also a register floral (jasmine). The finish is slightly minty, refreshed by some coriander.

To Drink at a temperature of 8 to 10°.
Serving suggestions :

     Endive, Roquefort and walnuts
     Bavarian mushrooms and foie gras
     Salad with Gouda and marinated in walnut oil apple
     Lamb curry and mango compote
Data sheet
Volume

.75cl

Alcool

12% Vol
Reviews about this product

Show attestation
VOTRE LIVRAISON A FAIT DES HEUREUX
Customers who bought this product also bought:
Mead, etymologically water and honey (ancient Greek then Latin) is one of the first alcoholic drinks made by humans. Widespread among the ancient...
Read more