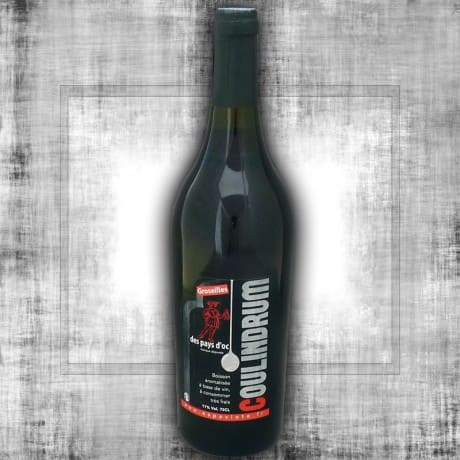  
Coulindrum - red currants 75cl
Tax included
(€14.66 litre)
En quelques mots
Coulindrum is a wine made from a maceration of red currants in a white wine. It is then softened by a touch of raspberry and honey. The result is a natural and refreshing aperitif to drink very fresh.
Coulindrum takes its name from one of the ancient names of red currant. Indeed some old french names are 'Ribes Reubrul', 'Castilles' or 'Coulindrons'.
Data sheet
Volume

.75cl

Alcool

11% Vol

Composition

Vin blanc, groseille, framboise, miel, sucre
Reviews about this product

Show attestation
Customers who bought this product also bought:
The recipes of Moretum and Coulindrum are derived, like many recipes of the Middle Ages, from the "Tractatus de modo preparandi et condiendi...
Read more