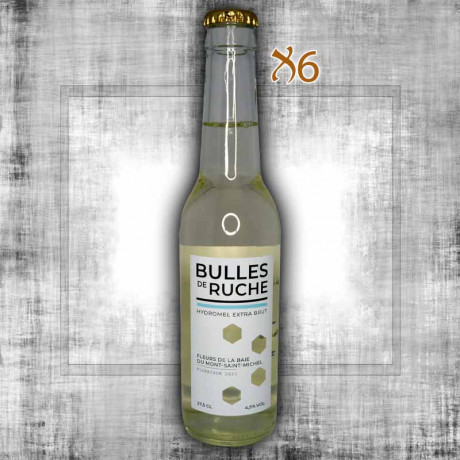  
Batch of 6 Fleur de Bulles Printemps de la baie du Mont Saint Michel 27,5cl
En quelques mots
Fleur de Bulles Printemps de la baie du Mont Saint Michel from Bulle de Ruche: the ideal sparkling mead for your aperitifs with friends!
Make your aperitifs with friends sparkle with bottles of Bulle de Ruche Sparkling Mead. The unique combination of honey and fine bubbles creates a refreshing and festive taste experience.
These distinctive bottles, available in a range of honey flavours, are perfect for sharing and will add a touch of originality to your social gatherings. Raise your glasses and let these delicious bubbles tickle your taste buds, celebrating friendship and precious moments shared together.