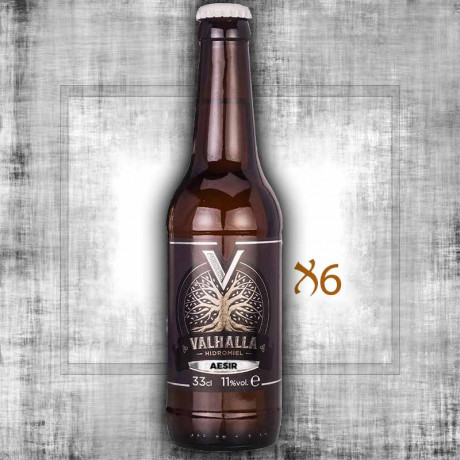  
Hydromel Valhalla Aesir 33cl per 6
En quelques mots
Set of 6 Valhalla Aesir meads 33cl.
Valhalla Aesir draws its inspiration from the ancient meads consumed by famous personalities such as Julius Caesar. Its straw yellow colour with golden highlights is clear and brilliant.
The aromas of this delicious mead are reminiscent of ripe white fruit, with hints of kernels and even tropical notes that continue in retro-olfaction, accompanied by hints of tree bark.
On the palate, it is medium dry with a balanced finish and a lingering aftertaste with delicate honey notes. Wine connoisseurs will appreciate the similarities with their favourite whites.
Ideal for an aperitif with tapas, Valhalla Aesir offers a unique taste experience.